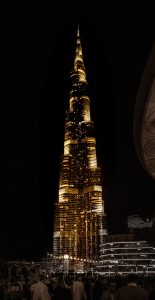 As a property manager or real estate investor who uses Yardi, you are always looking for ways to improve your bottom line. One way to do this is by optimizing the investment you have made in your Yardi installation. Yardi is a powerful tool that can save you time and money, but only if it is used properly. In this blog post, we will share some tips on how to get the most out of your Yardi installation. By following these tips, you can reduce operating costs, increase efficiency, and improve your overall profitability.
Investing in Yardi—the preeminent real estate management platform available today
Yardi is an industry-leading property management platform that provides software solutions designed specifically to meet the needs of the real estate industry. The Yardi platform allows higher levels of efficiency and productivity, facilitating greater customer satisfaction and maximum profitability for the end user. Yardi's best-in-class integrations make it a great fit for larger operations, allowing customized solutions right out of the box with a straightforward—albeit at times complex—setup process.
Yardi's suite of services covers everything from enterprise financial management and investment tools to tenant/vendor portals, providing invaluable insight into operations while helping reduce or eliminate manual tasks. This full-service platform allows users to manage all aspects of their real estate business, from tenant onboarding and tracking, property maintenance, competitive market pricing—the list goes on—to document storage in one secure central location.
Ongoing platform maintenance and updates are critical
In real estate, having an installation that is up-to-date and functions smoothly is key in keeping the business on track. Whether it's updates to computer systems or help desk support for property managers, updating your installation will give you a competitive edge. When you have the most current technology at your fingertips, it will help serve your clients and customers with the quality they expect from you. Keeping your installations consistently updated with the latest features and upgrades can also save money in the long run by avoiding costly repairs down the line. By staying informed about what's available today, you'll ensure that your business is always running efficiently, so take the time to review new updates when they become available.
The benefits that come with investing in Yardi 
The Yardi platform is an invaluable asset when it comes to real estate management. With increased efficiency, operators can focus on more of the human elements of their business and optimize profitability and ultimately increase ROI. Its ability to scale,
streamline workflows, expand access across rental property portfolios, and support increased portfolio transparency offers operators the opportunity to gain valuable insights into overall performance indicators while reducing operating costs. When combined with robust analytics capabilities and a direct connection to various vendors and third-party services, Yardi can give your business the competitive edge needed to navigate today's changing markets with increased confidence.
Getting the most out of your Yardi investment 
Investing in the Yardi platform for your real estate management operation can be a great way to build lasting wealth, but it requires careful consideration and expertise. To get the most out of your Yardi system, you need to stay current on any updates and consider implementation of help desk support services and customized training opportunities for employees. An experienced, well trained team is an invaluable asset to the profitability of your portfolio as it provides assurance that your investment will operate smoothly and generate consistent returns. Taking full advantage of current technology resources and related expert services can ensure your venture in real estate continues to pay off in the long run.
To summarize, Yardi is a comprehensive, mission-critical property management software platform that can have a dramatic effect on portfolio profitability. Investing in Yardi is a wise decision, provided that you are aware of the need to keep it up-to-date for both cost effectiveness and efficiency purposes when managing any sizable real estate portfolio.
Additionally, Yardi provides the property management company with access to deeper data sets that can inform decision making while also giving tenants streamlined payment options and more efficient access to services.
A critical step for any organization to optimize the ROI on the Yardi investment is through implementing Yardi best practices. Customized training, specifically designed for the organization, periodically retraining all staff members on platform updates, and creating organization-specific procedural templates are key elements optimizing the Yardi ROI.
If you have questions or need assistance with your own installation of Yardi, ND Consulting can help. For more information, please visit www.ndconsultingllc.com
Need more help?
When it comes to real estate, it is important to be informed and make well-rounded decisions. To ensure you have the latest and most accurate information available, contact ND Consulting LLC or visit NDConsultingLLC.com for personalized assistance with your own installation. Our dedicated specialists can help you in each step of the way. So don't hesitate – get in touch with us today if you need professional help setting up a real estate workflow or have any questions along the way. We can make investing in Yardi seamless and painless!