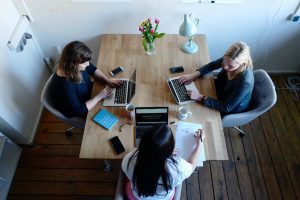 by Laura Nero
If you've participated in or undergone a Yardi implementation, you're probably familiar with the hectic process of getting the system set up for staff use. It's common for setup tasks that aren't critical to day-to-day operations to get pushed out or not completed at all. Take a look at these eight underutilized Yardi features below, all available as part of Voyager Core, to see if you've missed a key feature of Yardi that could be leveraged to improve your organization's operations or to streamline burdensome tasks currently performed outside of the system.
1. Critical Dates—Stay on top of important tasks and deadlines by leveraging Critical Dates.
Consider items like vendor insurance – it's imperative that certain documentation is always kept up to date. Critical Dates can be set up based on any existing table that exists in Yardi, and custom tables can be added to the system for Critical Dates. Define Critical Dates based on Object Type and set up criteria to trigger a notification in the system. Notifications can be sent via email to designated staff members.
2. Attachments—Consider utilizing document storage to lean on Yardi as a single source of truth for your organization.
One of the major challenges of operating a property management company is keeping physical and digital paperwork organized (not to mention maintaining security and access for multiple users). Minimize the number of disparate systems by using document storage, another vastly underutilized Yardi feature. Documents can be stored by attaching scanned paper copies of notes, leases, or letters to records using Functions > Attachments within a resident/customer record. Attachments are saved to Yardi's cloud-based database, meaning that they are accessible so long as a user has access to Yardi.
3. Correspondence—If you've ever set up a mail merge in Microsoft Word, chances are you're already familiar with the time-saving capabilities of merge functionality.
Correspondence simplifies sending out bulk communications. Most modules include pre-loaded templates for commonly used letter or email communications. Templates can be used as-is or customized with company logos. Merge tokens can be downloaded directly from the system and can be added to a document or email template for further customization. Merge tokens pull in information directly from records in the system – when generating a letter or email using Correspondence, you have the option to select an individual resident or list of residents or associated contacts for a property/entity. Using Correspondence for communications minimizes repetitive data entry. Emails can be generated and sent directly in Yardi (reducing paper usage); letters are generated as PDFs and can be attached to a resident record if needed instead.
4. Report Runner—Simplify the reporting process by choosing from a variety of pre-loaded reports using selected parameters and scheduling report creation.
Automate the generation of monthly, quarterly, or even daily reports needed to report on property/entity performance. Report Runner allows you the flexibility to create custom Residential or Financial packets in a single PDF document or Excel spreadsheet. Designate recipients by setting up distribution members – packets will be emailed to recipients according to the selected recurring schedule for the packet and can additionally be generated as needed in the Report Runner screen. Financial report options are tied to account trees (part of initial system setup – these are either custom or standard). Financial packets can be sent to internal employees, as well a list of external recipients. Residential packets, on the other hand, include standard reports such as rent rolls, Gross Potential Rent (GPR) reports, Aged Receivables, and more, and are tied to properties.
5. Advanced Security Options – Account Property, Vendor Property Security, and Charge Code User Group Security—Further define what users can access by setting up thoughtful and advanced security parameters with unlimited specificity.
Beyond Permissions, you can select which Vendors a user or group can view and/or edit in the system depending on which properties the user has been assigned. You may have existing relationships with certain vendors in certain regions, or you may want to simplify the list of available vendors for site staff. Select the property in the Vendor Property Security screen, then move vendors to the Access or No Access columns as needed. Similarly, Account Property Security restricts the G/L accounts that can be used for transactions involving a property. Restrict employees' access using Charge Code User Group Security to ensure that charges are posted to the correct accounts.
6. Tasks and Notifications—Tasks function as a digital version of a to-do list for staff. Use Notifications to alert staff of important events, tasks, and dates.
Notifications can be set up in the system to automatically generate an email or an email associated with a Task. Tasks can be assigned to employees and will show up automatically in their dashboard when they log into the system. When creating a Task for the first time, you'll be prompted to setup a Task template – templates can be used to easily generate recurring Task notification emails. Notification setup is done concurrently via task runner on the back end. Tasks can be especially helpful for maintenance staff who have regular property upkeep tasks to complete or site staff with recurring month-end accounting tasks.
7. Workflows—Enhance accounting security by adding advanced workflow settings to your existing Workflows.
A variety of specific settings options makes converting live approval processes into approval Workflows in the system possible. Further, Workflows can be configured to meet the specific needs of your organization. Automate email notification with email templates or further define specific email notifications by drilling into the specific Workflow step. Notifications can be set up for Workflow steps as well. Require employees to enter notes explaining why an item (like a purchase order) was approved or rejected. Configure settings to automatically attach an approval Workflow that meets a condition or multiple conditions (such as vendor, amount). Use the Preferred Approver setting to specify an employee as an approver when multiple employees have been assigned the same role in the system and take advantage of this underutilized Yardi feature to enhance your security.
8. Attributes and Attribute Sets—Set up Attributes to create custom and dynamic groups of properties and/or entities for reporting purposes.
Property lists are typically set up as part of an implementation and can be modified as needed. However, there may be situations in which you'd like to create sub-groups of properties without making updates to an existing property list (which can disrupt access for other users). Property Attributes are a dynamic and much easier way to accomplish ad-hoc grouping for reporting purposes. Attributes appear on most Analytics reports in the system including Financial, Commercial, Segment, and more. When generating an Analytics report, select Summarize By: Attribute. Property/Entity attributes can be updated as needed in the Review Property screen.
If you're not using some or all of these underutilized Yardi features, you're not getting the most out of Yardi, and your workflow may be suffering. For more information on how NDC's Yardi Experts can help you make the most of Yardi, call us at 404.590.8547, or email us at info@ndconsultingllc.com.