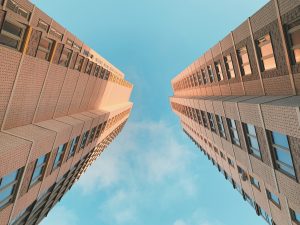 by Gary Dawson
Keeping control over every dollar spent is a difficult task for any organization and a cash management risk if unknown expenditures are occurring. Another risk and possibly one of the greater risks to the organization is having one person in full control over the entire transaction lifespan.
Hypothetically, look at your organization. Do you know of a situation where a single person can: set up a vendor, initiate an invoice, enter in the payment, post the payment, and cut a check? If you can answer "yes", give us a call and we will help mitigate this risk by using Voyager workflows.
Breaking each of those tasks among two or more people is known as Separation of Duties (SOD).
Separation of duties is a critical part of operations of every company.  Not only does it require internal control but because it reduces the risk of both erroneous and inappropriate actions. Separation of duties is an obstacle to fraud because it requires working with one or more person to commit a fraudulent act. Another benefit: the auditors and compliance will be ecstatic.
Below are scenarios of Separation of Duties
| | | | | | |
| --- | --- | --- | --- | --- | --- |
| Task | Workflow Step | Ideal: 5 Person | Good: 3 Person | Minimal: 2 Person | Risk: 1 Person |
| Enter invoice into Voyager | Data Entry | Employee 1 | Employee 1 | Employee 1 | Employee 1 |
| Review invoice for accuracy and validity | Property Manager (approve, reject, return to data entry) | Employee 2 | Employee 2 | Employee 2 | |
| Review invoice for accuracy and validity | Regional Property Manager (approve, reject, return to data entry) | Employee 3 | | | |
| Pre-Posting Review and Posting payable | Accounts Payable | Employee 4 | Employee 1 | Employee 1 | Employee 1 |
| Issue Payment | Accounts Payable | Employee 5 | Employee 3 | Employee 2 | Employee 1 |
As you can see from the above scenarios, not only can workflows be used to streamline your Accounts Payable processes, but it can also help prevent abuses. The above example was concerning AP, however workflows can be applied to purchase requisitions, purchase orders, journal entries, job costs, property setup, work orders to name a few.
Prior to setting up workflows you'll need make some set up decisions that will affect how the workflow executes. First, you'll need to define your expense types within Voyager. Voyager doesn't have any default expense types setup. If you need assistance setting up your expense types, please reach out.  An expense type allows for the broad categorization of expenditures. Clients use expense types for different purposes. Some use expense types to group expenses by department, others use expense types to group expenses into functional groups. Others use expense types to classify the size of the invoice.
Below are some examples of expense types.
| | | |
| --- | --- | --- |
| Department | Accounting | Invoice Size |
| Accounting | Capital Expenditure | Micro $0 – $10 |
| Compliance and Audit | Operational Expenditure | Small $11 – $500 |
| Human Resources | Depreciation | Medium $500 – $5,000 |
| Information Technology | Appreciation | Large > $5,001 |
| Legal | Maintenance | |
To illustrate this, let's assume you've received three invoices one for paint, one for lumber and finally one for concrete. These three different expenses can be rolled up into the expense type of "Maintenance."
Expense types are also used in the workflow process for auto-attaching, we'll talk more about auto-attaching later, the workflow to the object. Using the above example, when a payable is entered into Voyager and classified as "Maintenance", upon saving the payable, the invoice approval process would kick off.
The next pre-setup items you'll need to spend some time thinking about is Roles. A role can be defined as a function that one or more play in the organization. For example, a company may have twenty employees that are at three different management levels: Property Manager, District Manager and Regional Manager. These will become the roles you setup in Voyager.
The workflow engine uses roles to determine the user responsible for approving or rejecting the workflow step. Continuing with our example above, the invoice for paint was for $3,000. Company policy dictates any property expense over $500 requires three approvals:  Property Manager, District Manager and Regional Manager and VP of Operations must approve invoices that are only $50,000. We've identified a fourth role that is needed, VP of Operations, from review of our company policy prior to setting up the workflow.
As an owner, executive or manager of a company, it is never a good practice to receive an invoice from a vendor without having prior knowledge of the purchase. From a cash management and budget perspective it's almost impossible to forecast cash flow and if you are on target with your budget. This is where you should implement Voyagers Purchase Orders into your AP process.
A purchase order is a great way to ensure that all your expenses are approved and are within budget. If outside of the budget, you can require an explanation on the purchase order. Having purchase orders entered Voyager, isn't quite enough to help control expenses and budgets. Purchase Orders should be implemented along with a purchase order workflow.
To illustrate the importance of purchase orders attached to workflows, consider the following.
There are two distinct paths above. The left side is a situation no one wants to find themselves in. A large purchase was made without approval and the product was delivered and was out of budget.  On the right we can see the PO went through the appropriate approval workflow. Jane rejected the purchase, and her budget is intact.
To conclude, we highly recommend implementing workflows through out your organization in order to safeguard your assets in Yardi Voyager. Using workflows will provide internal controls and limit your risk to fraudulent activities.